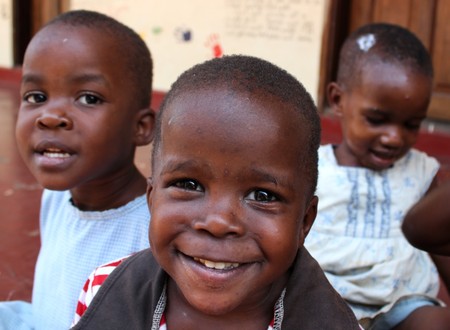 Charles was born on the 21st of May 2010 in Kyoga village in Uganda. Charles's parents were cohabiting and had four children, Ritah, Olivia, Yvonne, and Charles. Unfortunately the siblings are now separated. Their father is a casual laborer who survives on daily income raised from loading sand on trucks. The mother was a housewife. Charles was severely battered by his mother, tortured, and denied food. Luckily the neighbors saw this and took the matter to the police. Charles's mother was arrested and sentenced to 18 months in jail.

The probation officer first put the children under the custody of a friend of their father to look after them now that their mother had been sent to prison. This lady could not cater for the children for long. They were too many and yet she was not working. The support she was receiving from Charles's father was only occasional, given the nature of his job. Sometimes the children could go hungry for days. Charles was malnourished and his condition was very poor compared to his other siblings. Because of the critical condition he was in, he was brought to Another Hope so that he could receive proper care and protection. He is now improving in his state of health and is an incredibly bright, curious, and clever kid.

Support Charles and Another Hope by donating for our current project. Please help us to raise the funds for a guest house to ensure a long-term income for the orphanage that all the kids there will benefit from.