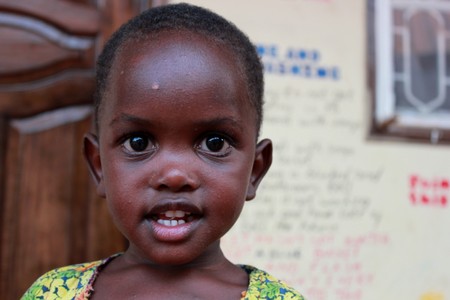 In June 2011, Namutebi, a young woman living in Nansana, a dilapidated suburb of Kampala, suspected that there was an abandoned child in the house next door. She reported her concerns to the local council and the police. They initiated an investigation, but nobody was able to get a hold of the neighbor who was supposed to live there. What the investigation uncovered, though, was that there was a toddler that had been left behind in the house without care for now two months: Mark. When he was found, he was malnourished and sick.

During the process, Namutebi came across Mark's mother, who was hiding since her crime had been exposed. She reported her to the police, who arrested her.

Since there was no known relative to take Mark in—his mother didn't know who his father was—the police forwarded the child to Another Hope Children's Ministries for the period of the trial. After Mark's mother was sentenced, he stayed at AHCM for good.

Following up on the case later on, AHCM found out that Mark's mum had been released on court bond, and then disappeared. The judge issued a warrant of arrest, which ...