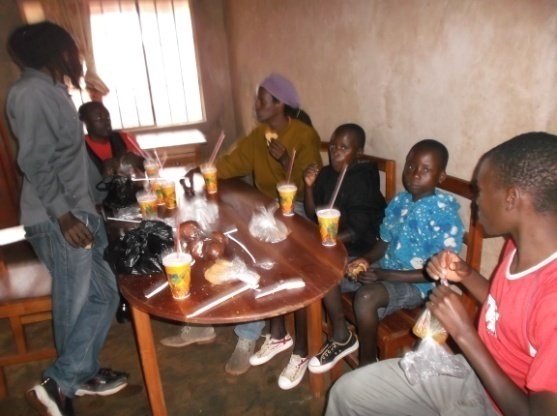 We have compiled some news from the Your Siblings projects we've been fundraising for since 2012: Child Need Africa's medical clinic in Uganda, Green Life's safe haven for street children in Burundi, and Another Hope's orphanage, also in Uganda.
With Seeds of Kindness, we are primarily fundraising for Child Need Africa's medical clinic at the moment, because if they don't have the means to keep an array of essential medicines in stock, their patients, who often can't afford to go to regular medical centers, might die.
However, Green Life also has to plan the allocation of their resources very carefully because they currently have to care for six children, who have nowhere else to go. Over the course of 2014, they will try to win the trust of another ten children who are living in the streets of Gitega, Burundi, to bring them into the Green Village as well. Meanwhile, they're always trying to find out whether the children still have families, and if so, whether the problems that have caused them to flee are solvable.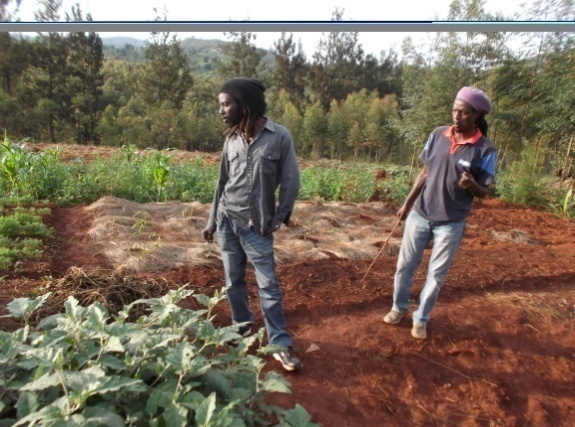 Especially if more street children choose to seek refuge in the Green Village, they will have to extend their agricultural programs to produce enough food for them. Through the first stage of our extension project, they have been able to purchase more farmland and supplies to grow potatoes, onions, cabbage, and more. Adding some of their own money, they were also able to build a first rainwater tank for irrigation and also for the children to wash.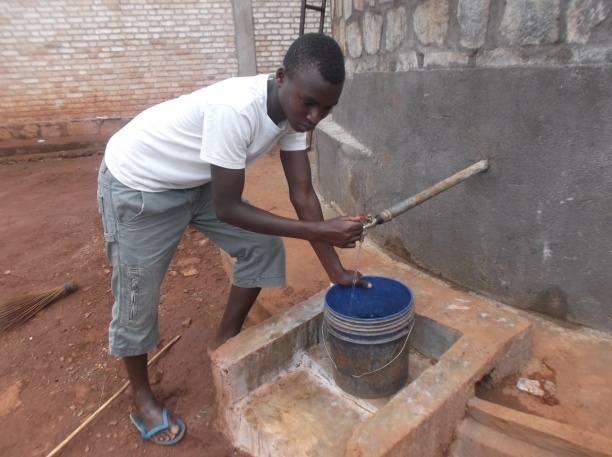 They don't expect to see any rain between May and October, and it is doubtful whether the 15 000 liters of water from the single tank will suffice to bridge these months. Hence, they also depend heavily on us to fund the next three milestones of the extension project.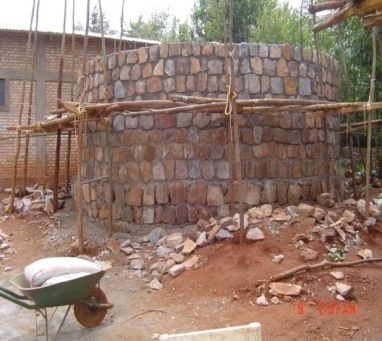 All the while, the Another Hope orphanage is still looking for volunteers to help out at the site. Throughout 2012 and 2013, Seeds of Kindness funded an orphanage building and a support project for the NGO. Since then, the children have moved into their new home and the support project, a guest house, is about to be finished as well.
They are looking for people with experience in providing basic childcare, for example, making sure that the children bathe, brush their teeth, and wear clean clothes. They could also use support in the area of sports and other recreation for the children.
Furthermore, they need support for construction work, for example, for a the perimeter wall, permanent offices, and the vocational school that they are planning to start.
They also need volunteers who can provide training, assessments, and assistance in the area of basic health care, be it only simple tasks as putting bandages on scraped knees or giving classes on avoiding dehydration. Qualified physicians are particularly needed for community health outreach programs.
More details as well as contact data can be found in their freshly updated volunteer manual and on their website. If you are interested in volunteering for the orphanage, please get in touch with Another Hope directly.