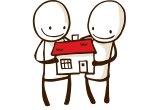 We forward
100% of donations to
the projects.
Our projects
break free of
aid dependency.

Loving and effective support for aid projects
Katerera, Rubirizi District, Uganda, Africa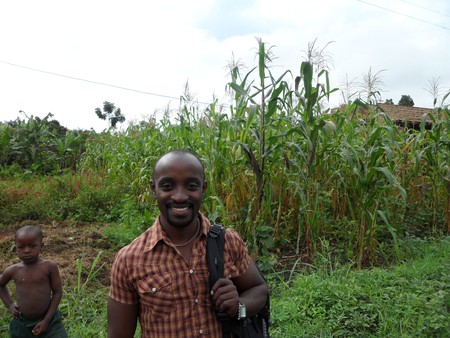 The health situation in Uganda is dire. According to the 2009 Human Development Report for Uganda, life expectancy is only about fifty years and there are only about eight physicians per 100,000 people. One particularly hard-hit region is Katerera in the Bushenyi District in Western Uganda, where some 40,000 inhabitants suffer from disastrous health conditions and a lack of basic medical knowledge.
Now, Child Need Africa—specifically its founder Mawanda John Bosco—wants to turn this fate around by building and managing a facility to provide a wide range of medical services, but also to educate, among other things, about malaria prevention, family panning, and HIV prevention.
Key Distinctions
The clinic has presented a comprehensive concept to prove its sustainability. It will be able to make sufficient profit to finance free emergency care for anyone who can't afford to pay for it.
The project maintains complete transparency, in that the project can be visited by anyone, and anyone can view all its accounting data.
The project is completely non-governmental and non-profit.
Furthermore, it is local to the region. Mawanda John Bosco was born in Uganda and lives there.
Demographics and Social Context
Almost 40,000 people live on the 202 square kilometers (78 square miles) of the mountainous Katerera, 42% of them children. Of those children, over 1,600 are orphans.
With 12% of the people being HIV positive, the region has an extremely high HIV rate compared to other regions in Western Uganda. There are only two health centers staffed with clinic managers and nurses, but no physicians. Often patients have to leave again without having been treated or having obtained their medicine. Many of the patients die simply due to a lack of medical supplies.
About 10,000 people have to walk more than ten to fifteen kilometers (six to nine miles) to reach the nearest health center. According to the center administration, it takes about two months until the government delivers needed drugs and only a few days until they are depleted again. Only the ones who life close to the centers and have sufficient financial means even have a chance to get treated. Those who don't often walk in their desperately ill state for hours on end through the rough territory only to be told that they were late again, that the center had run out of supplies again. The very intermittent medication (if any) also gives the diseases plenty of time to become resistant to the medication, leading to still more deaths.
According to the District's administration, only 15% of the population have more than an elementary school education, and of the remaining 85%, most have not even that. Due to poverty and and this lack of education, 85% of mothers deliver their children at home. Hence, AIDS is spreading further, as children often get infected upon birth. There are simple preventive methods to protect the child, but they require a clinic and a professional physician.
Deaths are not generally counted in the region, because the ill usually try to treat themselves at home, and thus die at home. The death rate of children, however, is known. Of the children, 30% die before they reach the age of ten. The cause is chiefly home births, leading to HIV infections that are eventually fatal. More causes include infections, parasitic diseases, malaria, malnutrition, and childbirth by underweight mothers.
The Clinic
Mawanda's proposal for the clinic includes mobile medical workers who drive into the rural areas in order to provide medical assistance and to educate. They can also administer HIV/AIDS tests and transport patients.
At the clinic, patients who can afford to pay for their treatment are cared for in a private area of the clinic, so that the proceeds can be used to finance the free treatment and mobile service for children and families who otherwise could not afford it. Once the clinic is well-established, the medical workers are to be paid a small salary if possible.
We want everyone to have access to medical care.

Contact Person

Mawanda Johnbosco
mjmawanda at gmail dot com
To the top