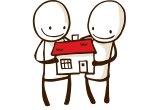 We forward
100% of donations to
the projects.
Our projects
break free of
aid dependency.

Loving and effective support for aid projects
June 2, 2013

Post syndicated from Bronies for Good. Are you a musician? Then we have one important appeal to make before we jump into the reports: We are already collaborating with a number of the greats of the fandom, but we know that there are more of you out there. If it...

April 25, 2013

In late 2012, the second Seeds of Kindness fundraiser finished what the first had begun: The last of our projects, four at the time, was fully financed. All the while we had been transferring the donations batch by batch to the projects, so that they could already start the construction...

Jan. 25, 2013

...

June 21, 2012

Thanks to Seeds of Kindness, our projects in Burundi and Tanzania are now fully funded.

Nov. 30, 2011

Please contribute to our Christmas campaign!

Contact Person

Michael Williams

To the top