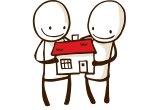 We forward
100% of donations to
the projects.
Our projects
break free of
aid dependency.

Loving and effective support for aid projects
Sept. 1, 2013

Post syndicated from Bronies for Good. Today, we have three items for your perusal: A party: Seeds of Kindness 3 has funded the second project. A question: We want to make a slight adjustment to a Seeds of Kindness 2 beneficiary—but only with your support. A forum: We want you...

Aug. 24, 2013

We have entered into a new era, the era which—with your help—will furnish the Another Hope orphanage in Uganda with a secure budget for medicine and school fees, and allow the Green Village project for street children in Burundi to expand and endow more children in destitute with new, brighter...

Aug. 22, 2013

Post syndicated from Bronies for Good. The Release Party The year 2011 saw the Smile! fundraiser, and 2012 was packed with two Seeds of Kindness fundraisers. Even those of you weren't at BronyCon or GalaCon to get the inside scoop will have guessed what this means for 2013: Our Seeds...

Aug. 7, 2013

GalaCon 2012 already went a long way in funding the Safe Project orphanage. Since then, they have further supported us with our Kallisti fundraiser cooperations, and now GalaCon 2013 has put the capstone on the orphanage: The project "Safe Project: Necessary Augmentations" is fully funded, thanks to the convention! On...

July 27, 2013

Seeds of Kindness 3: A Veritable Palette of Convention Charity Programming In case you've found yourself lost in some delicious yet confusing muffin paradox, Seeds of Kindness 3, the third incarnation of our Seeds of Kindness project series, is on the verge of launching. As part of this final buildup,...

July 18, 2013

Post syndicated from Bronies for Good. This year's BronyCon and GalaCon are only weeks away, and so is this year's Seeds of Kindness fundraiser and the release of the associated charity album! Today we are announcing the final charity lineup for the launch of Seeds of Kindness 3. The Three...

June 2, 2013

Post syndicated from Bronies for Good. Are you a musician? Then we have one important appeal to make before we jump into the reports: We are already collaborating with a number of the greats of the fandom, but we know that there are more of you out there. If it...

April 25, 2013

In late 2012, the second Seeds of Kindness fundraiser finished what the first had begun: The last of our projects, four at the time, was fully financed. All the while we had been transferring the donations batch by batch to the projects, so that they could already start the construction...

Contact Person

Ruth Nambowa
admin at anotherhope dot org
To the top